Clean up your Mac? Many people think that a Mac computer cannot be made faster by performing a certain action. Actually, a Mac isn't as messy as a Windows computer. However, there are still some maintenance tasks that need to be performed regularly to keep your Mac in top condition.
For the most part, Mac OS X does this itself. However, with a little help, your Mac will be considerably faster, in this article, I will explain how to handle this.
macOS Sierra, High Sierra, Mojave, Catalina, and BigSur keep multiple properties of the installed programs including configuration files, and a cache directory. It is advisable to regularly clean up these properties including files.
Files are temporarily placed in the cache folder to store application settings. After a while, the cache folder may become full and cluttered and at that point, your Mac may become slower than you're used to.
Applications start slower, and your Mac may start up a lot of unwanted software that you don't use. This may be due to cached files and application settings, which translates into a slow starting Mac.
In the end, all of this can slow down your Mac considerably, while cache files and certain application settings are actually meant to speed up the specific application on your Mac.
Excessive cache and configuration files on your Mac generally slow down your Mac. A specific application can start faster, but the rest of the applications can suffer, especially the startup of your Mac can be significantly slowed down by an overload of applications including the settings for these applications.
In this article, I describe 27 tips to manually clean up your Mac, make it faster, and introduce software that automatically cleans up your Mac and makes it faster.
This is a complete guide to cleaning up your Mac. It's almost 2021 again, time for a big Mac cleanup! 🙂
Take a look at all the tips one by one and run them, make your slow Mac faster.
Clean up your Mac and Making Mac Faster
Cleaning up startup applications
Is your Mac slow on startup?
In that case, it is quite possible that a lot of software applications will be launched while the user logs on to your Mac.
Since a lot of applications that start-up on your Mac during login slow down the Mac considerably, we're going to check the startup applications and shut them down where necessary.
Go to the apple icon at the top left. Select System Preferences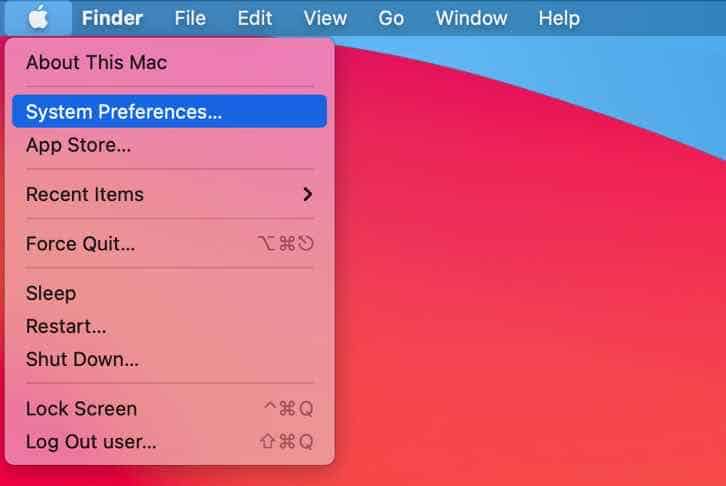 Click Users and Groups.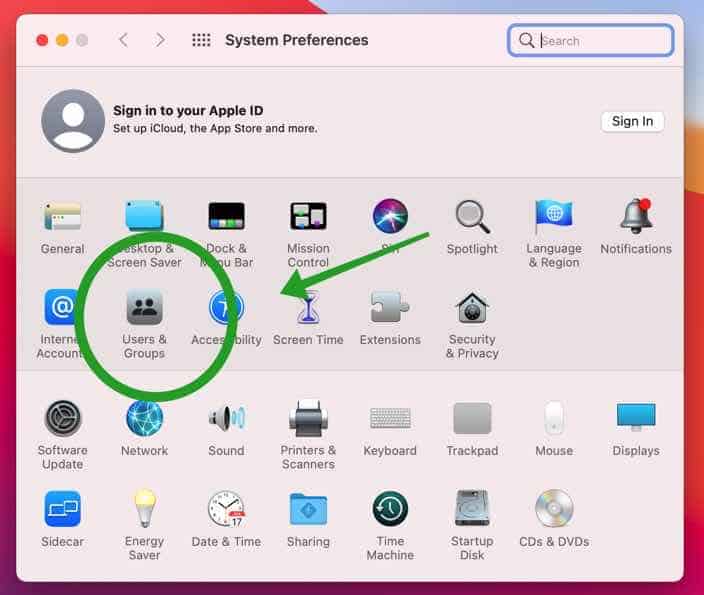 Click on the Login tab and select the padlock to change settings. Fill in your password for identification (if necessary)
Select the program you want to remove from the startup items and click on the – (minus) sign at the bottom of the list.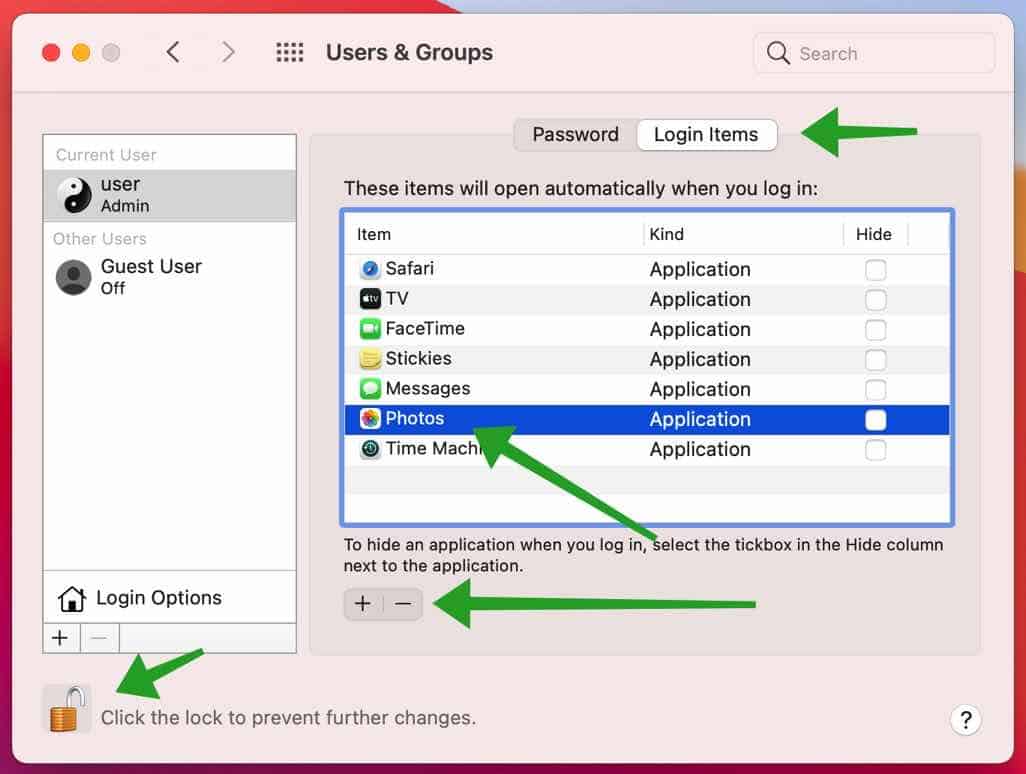 Delete cached files
Applications keep cache, call it temporary files. By holding the cache they start up faster at first, but eventually, it becomes a mess of files that can just be counterproductive.
You can now clear the cache of files to make applications start and run a lot faster. Cache files can be deleted manually or automatically by the software. I'm gonna explain both.
Manually remove cached files
Open Finder
Type: Command+Shift+G key combination on your keyboard.
Type: ~/Library/Caches/
You are now in the folder with cached files, defined by the Mac application.
If you choose to remove cached files from a specific application, make sure that this application is not running anymore. Therefore, close all applications.
Please note: it is important that you know what cache files you are deleting.
If you do not know exactly which cache files you need to delete to clean up your mac, use a software program such as CleanMyMac which cleans up the cached files automatically.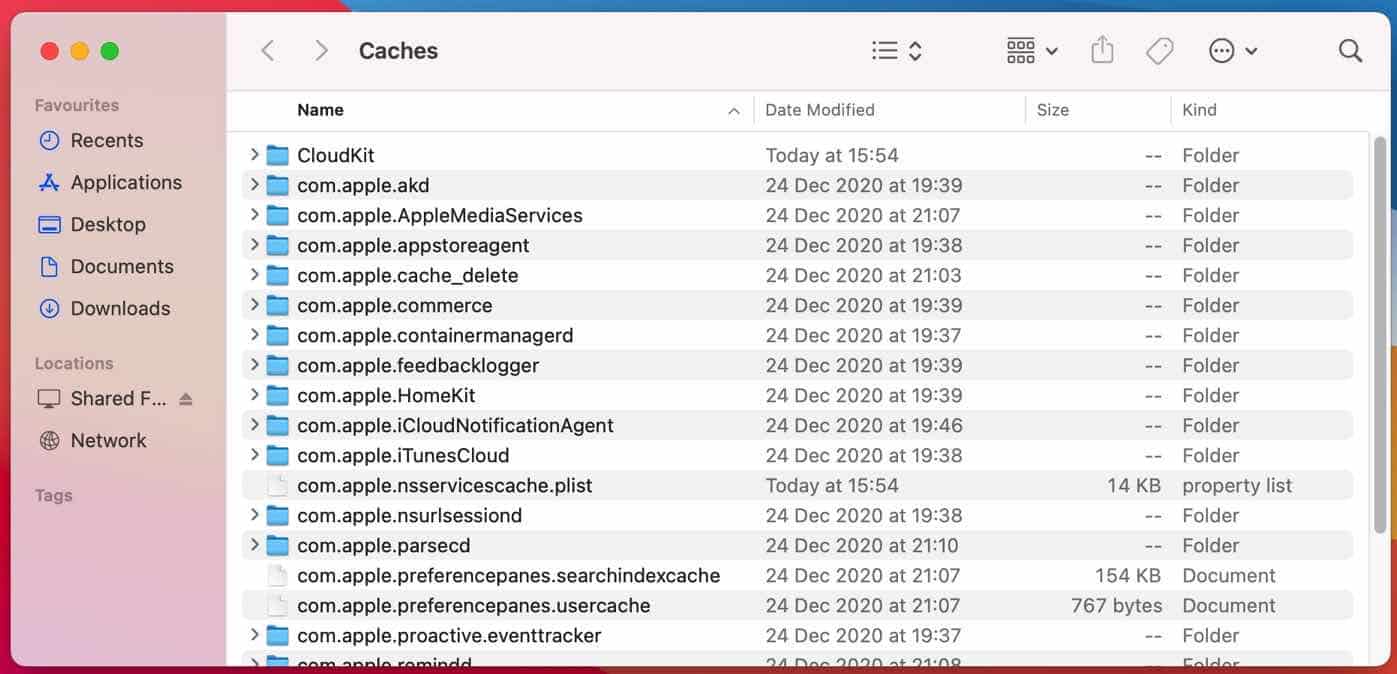 Clean up Mac with CleanMyMac
Automatically remove cached files and make mac faster
There is a lot of good software to automatically remove cached files and other files that slow down your Mac. You can not only delete the system cache but also delete temporary internet files.
Good software which I personally recommend is CleanMyMac.
CleanMyMac has a wonderfully easy and clear user panel. It is not at all difficult to find your way around CleanMyMac.
By using the smart cleanup in CleanMyMac, you can identify files that slow down your Mac. A very useful feature that cleans up your Mac considerably.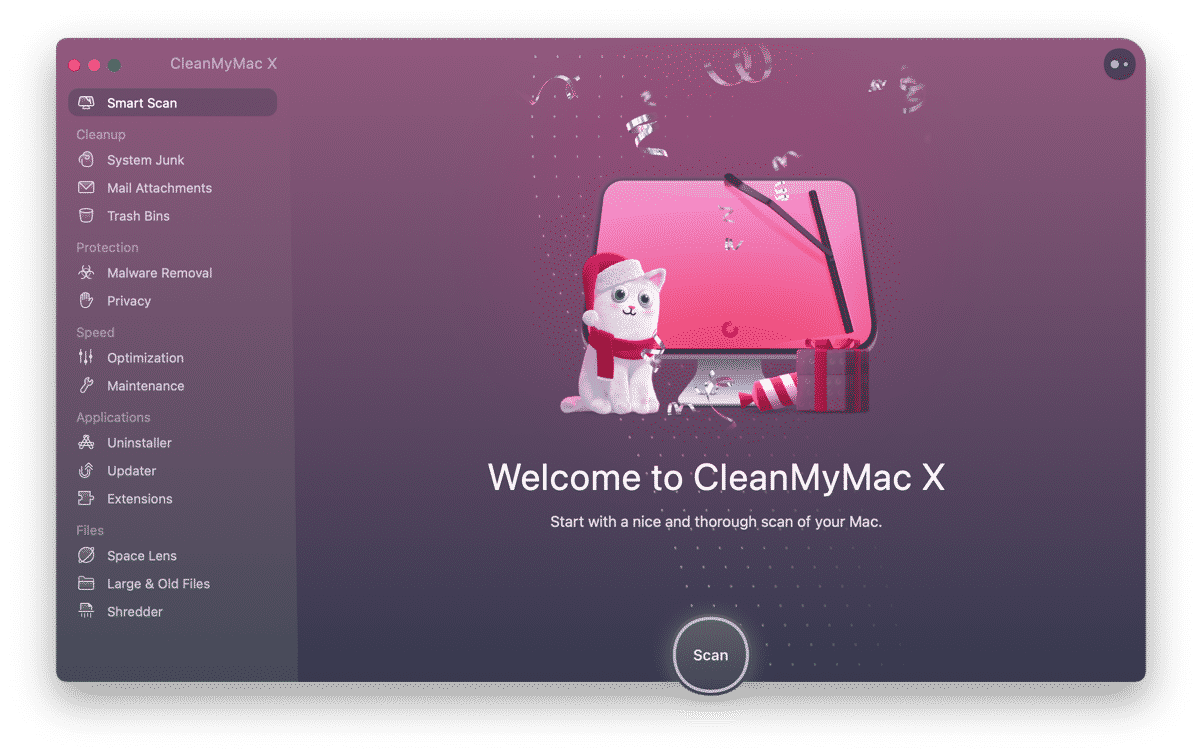 In addition, CleanMyMac provides functionality to improve hard drive performance by performing Mac maintenance tasks.
Hard drive performance decreases over time, CleanMyMac optimizes your hard drive and keeps your Mac running faster.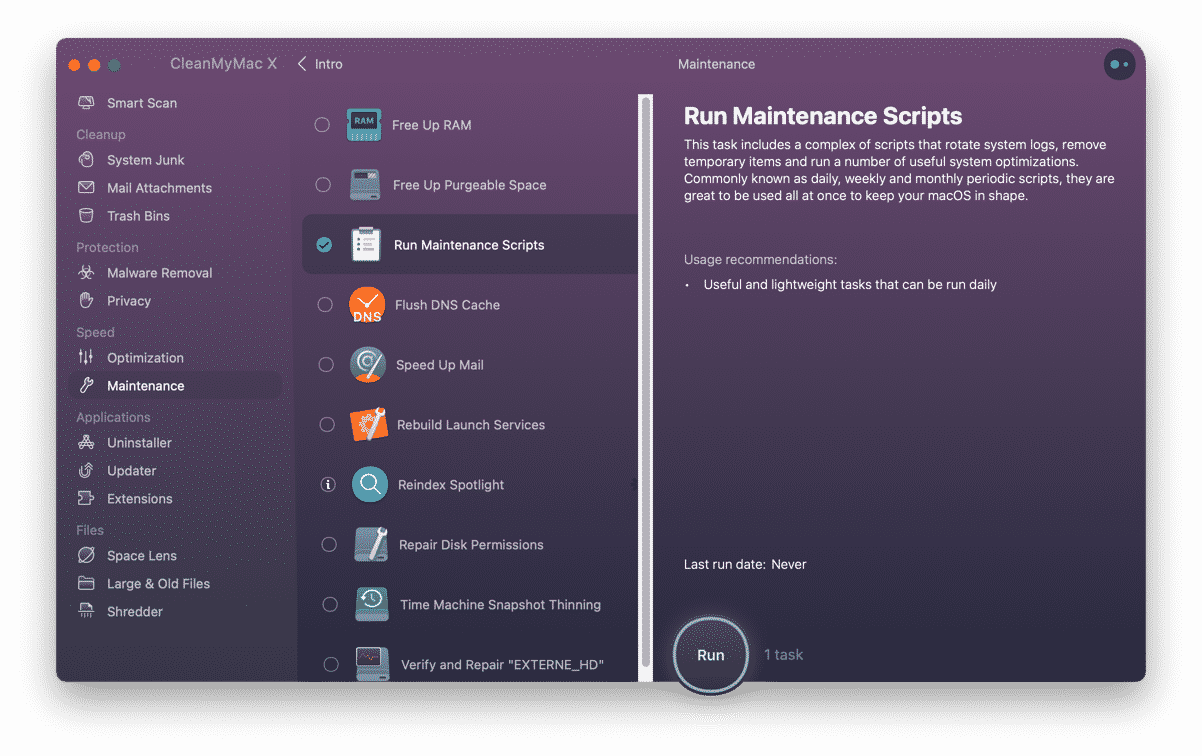 All the functionality and options CleanMyMac offers to make your mac faster speak for themselves. CleanMyMac X is highly recommended to clean up your macOS system. CleanMyMac X is suitable for Mac OS Sierra, High Sierra, Mojave, Catalina, and the recent Mac OS Big Sur.
CleanMyMac makes your Mac significantly faster.
CleanMyMac
Optimize your Mac with one click. Introducing CleanMyMac: a very simple tool that lets you optimize your entire Mac. Launch all the tasks to keep your Mac clean, fast, and protected with a single click. Download (nieuw venster)
Make Mac faster with CCleaner
If you are looking for an alternative to mainly clean up internet cache then CCleaner is a good alternative for Mac.
Download, install, and open the CCleaner application.
Click the button: Analyze to run a scan for possible files that slow down your Mac.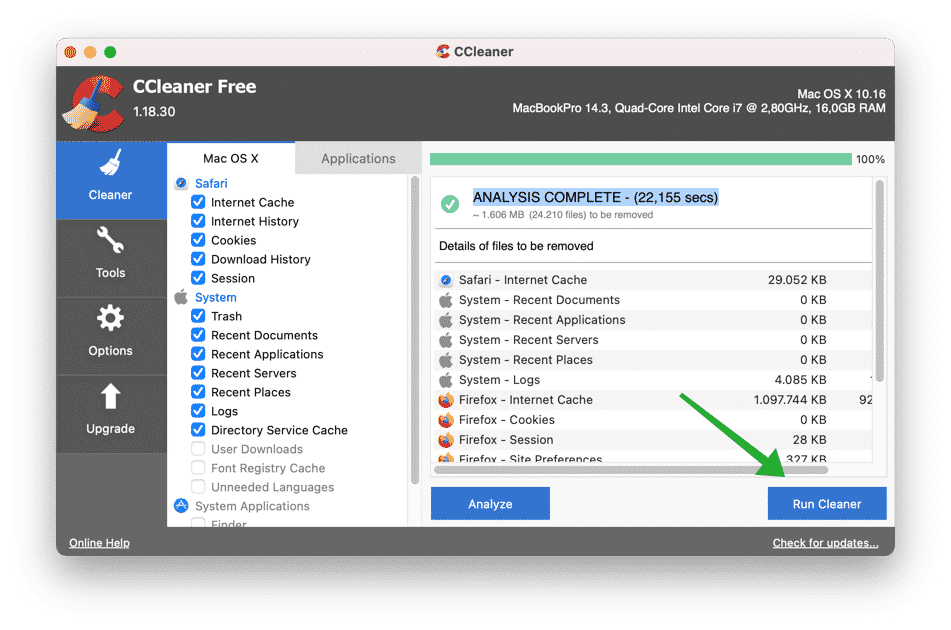 When the scan is finished, check the files and click the Run CCleaner from button.
Make Mac faster by removing malware
If you still think it is not so bad with a virus or malware on your Mac, then you are misled.
It's true that there aren't many real viruses available, but a big problem on Mac computers is adware. Adware is software offered through free software that you can download from the Internet.
This is malware that is in a gray area between a virus and advertising software.
I recommend you check your Mac for adware. Adware makes your browser slow and collects browser data and personal information from your Mac for advertising purposes.
Malwarebytes for Mac
is free to use for 14 days and cleans up any adware that may be installed on your Mac.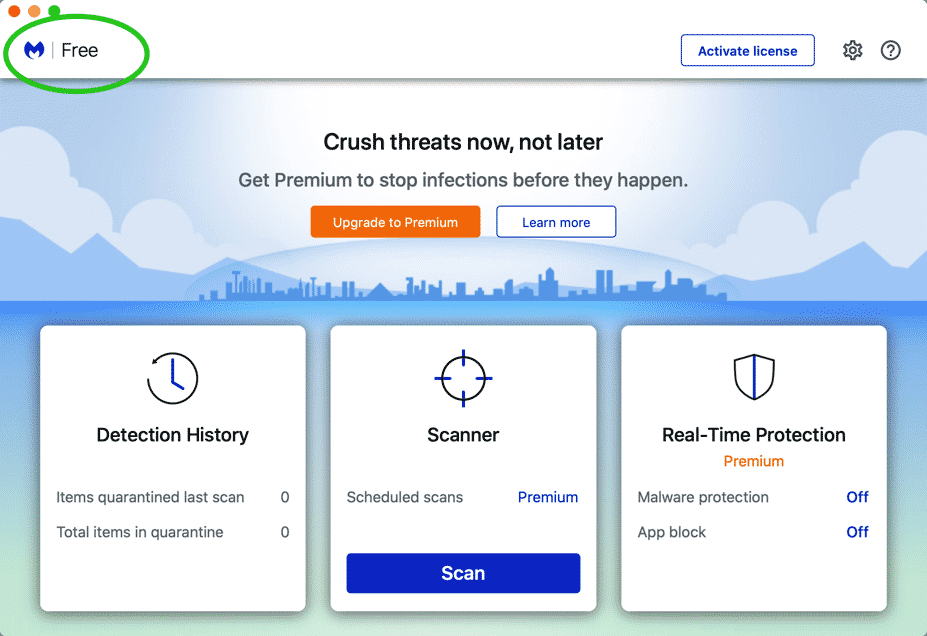 Delete large files
Large files cause a delayed Mac system, this is known to everyone.
The problem with cleaning up large files, where do I find them. Which files on my hard drive are large and cause a delay or a full hard drive? That's a problem that a lot of people run into.
For this problem there is a solution, a free solution, namely OmniDiskSweeper. This software is completely free and can show the size of each folder and file by means of colours. Allows you to locate and delete large files.
Remove duplicate files on your Mac with Gemini
Duplicate files can also take up a lot of disk space on your Mac.
It is therefore advisable to check your Mac for duplicate files and delete them if necessary. You'll be amazed how much Mac disk space you can save with the Gemini software.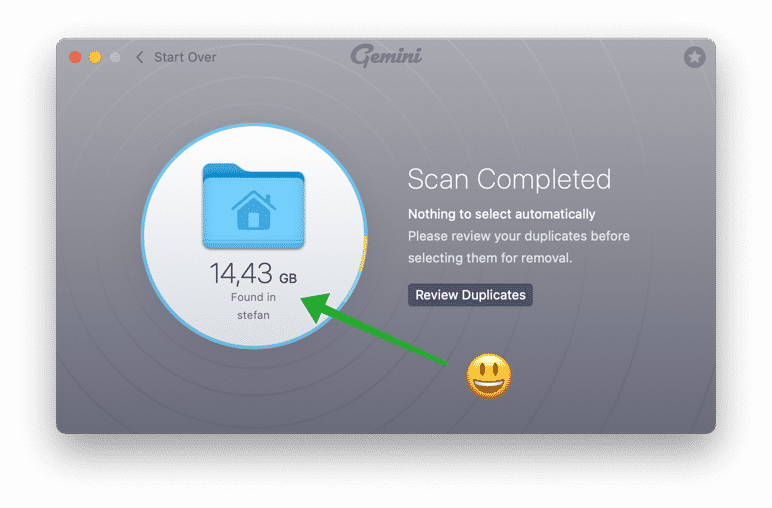 Replace hard drive with an SSD hard drive
The fastest way to speed up your older Mac computer is to replace your current hard drive with an SSD (Solid State Disk) hard drive.
Here you will find a nice article on how to replace the hard drive and what you need to do so.
Add Ram memory to your current Mac
You can do the following to make your Mac faster. Namely, increasing the RAM memory.
If you have an older Mac, it is advisable to check with the store to see if your Aries memory can be expanded. Usually, a Mac computer consists of a standard package of hardware components and there is little room for modifications.
Because of this, it is often not possible to just add hardware, but you can replace it.
If your Mac has a 2 x 2GB DIMM slot, you can replace the 2 x 2GB RAM modules with 2 x 4GB. Again, if you need information about this, we recommend that you offer your Mac to specialists.
Expanding your Mac with memory is a cheaper way than buying a completely new Mac computer.
If you don't keep up with the updates you are also at risk on the internet, the updates provide not only stability but also security updates, as well as a lot of new drivers for peripherals such as printers and digital photo cameras.
Optimize storage
Apple developers have already anticipated the problem with slow-moving Macs. You can easily find their helpful recommendations for managing and optimizing storage on your Mac.
In the top left corner, go to the Apple icon. Click About This Mac. Go to the Storage tab and click the Manage button.
A window will now open with Recommendations.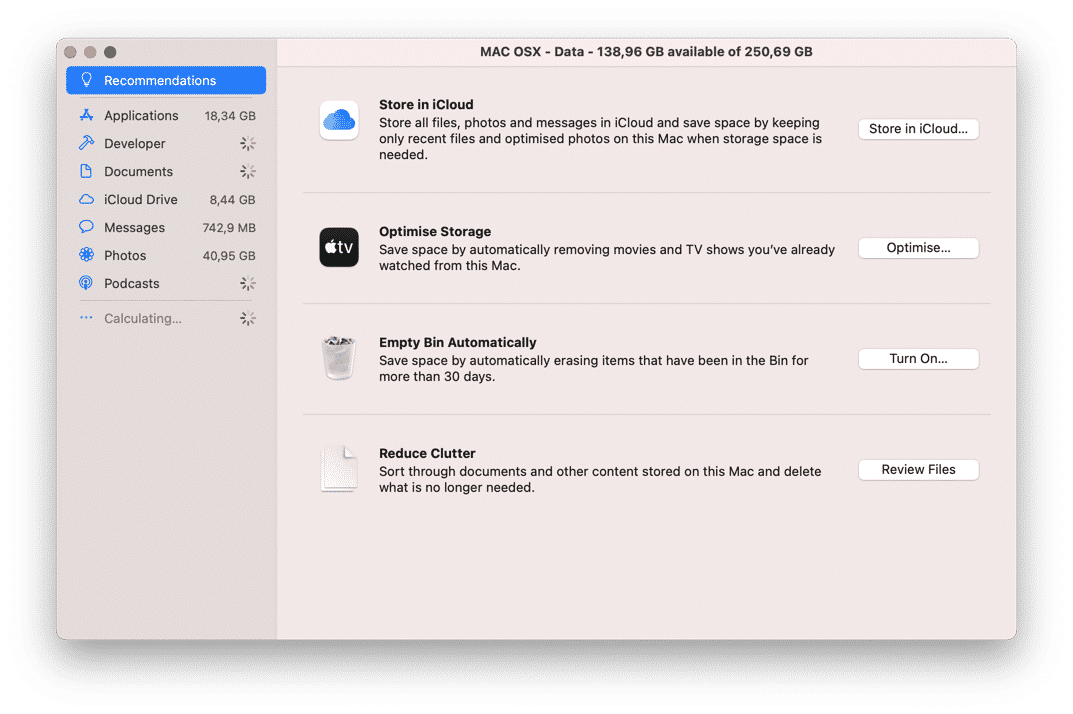 You can transfer your files and data to iCloud to save space on your Mac. Just click Save to iCloud and choose the files you want to save to the iCloud storage.
Another handy tip is to optimize storage on your Mac by deleting large files such as Apple TV movies and TV shows.
To make sure that your recycle bin is not full of files and folders, you can set Empty trash automatically. You can also quickly take a look at your documents and remove the files that are piling up. You can do this by clicking on Clean documents.
Install macOS updates
Your Mac operating system is critical to Mac performance. An older OS usually runs slower, which is why Apple releases a new macOS every year.
Having the latest version of macOS is a good habit. Don't think of it as adding more junk to your already slow Mac – think of it as new software that makes your Mac run smoother.
So, to update macOS and speed up your Mac, go to the Apple icon () in the top left corner and click About This Mac.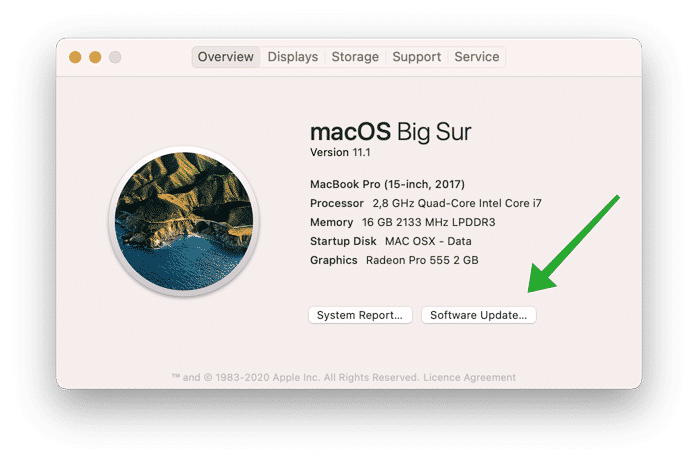 Then click on Software update. If a new Mac version or update is available, please update the software. In the sequel, you can tick the checkbox on update my mac automatically so you won't miss any more updates.
Too many background processes
If you run too many applications in the background, your Mac won't even be able to perform simple tasks.
Activity Viewer shows you which processes your system resources use. Stopping an application that requires a lot of computing power can make a big difference in speeding up your slow Mac. Open your application folder and then your utility folder. Here you will find the Activity Viewer. See the list of applications and processes running in real-time on your Mac.
The Activity View lets you see what's happening to your Mac.
Click the Memory tab at the top of the list and then click the Memory filter at the top of the list; this sorts the Mac applications by the amount of space they occupy on your Mac RAM. The higher the number, the more power they need.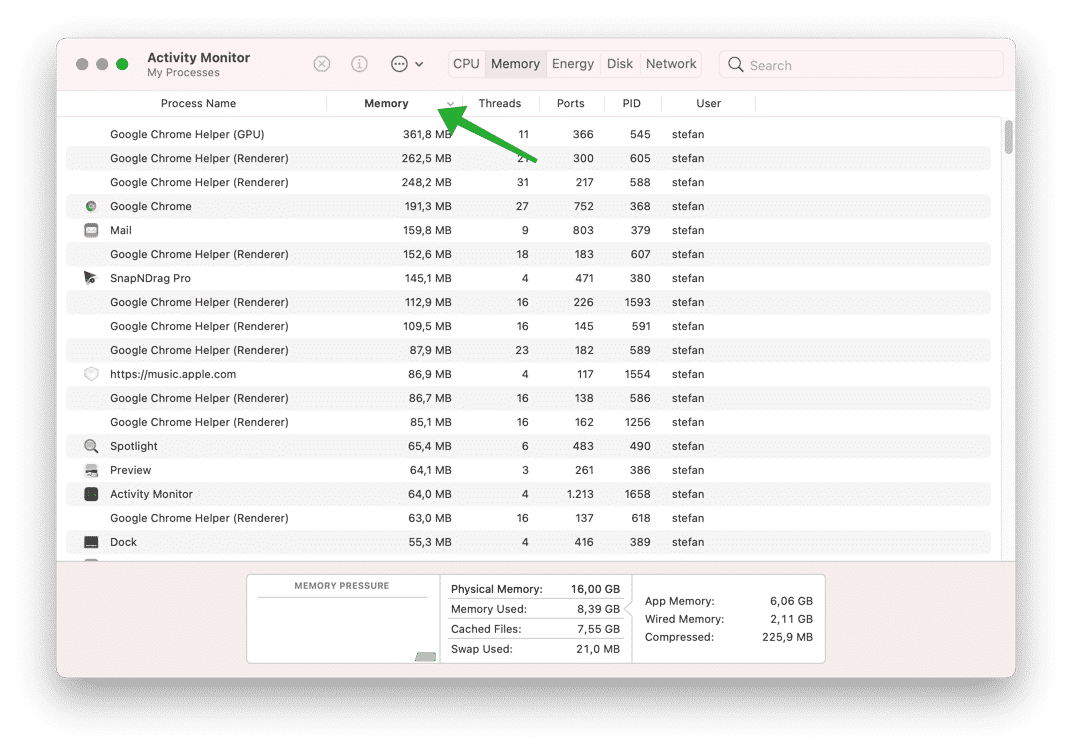 Stop the operation of a program by clicking on the program in the list and then clicking on the gray "x" icon in the top left corner of the window. Some technical knowledge is required to detect which applications you can close and which you cannot.
Old hardware
Sometimes it's not possible to make an older Mac faster with tips and software settings. Then all you can do is see if you can upgrade your Mac with new hardware. Think of installing an SSD hard disk or more RAM memory.
I encourage you to see if you can upgrade by contacting Apple Support. Using your serial number, Apple can explain exactly whether it's possible to replace your older hardware with newer hardware to make your Mac faster.
Unused applications
Since your Mac may be slow to behave due to storage issues, it's a good idea to check to see if you still have some free space. Unused programs are the biggest waste of space. We all download programs that may seem useful and convenient at first, but that eventually slow down our Mac instead of being used often.
To see if you are using applications that you can delete, you can do it manually or via CleanMyMac.
Detect unused apps
Open Finder. Click on Apps in the menu on the left. Filter the editing date by clicking it twice, this sorts the applications from old to new.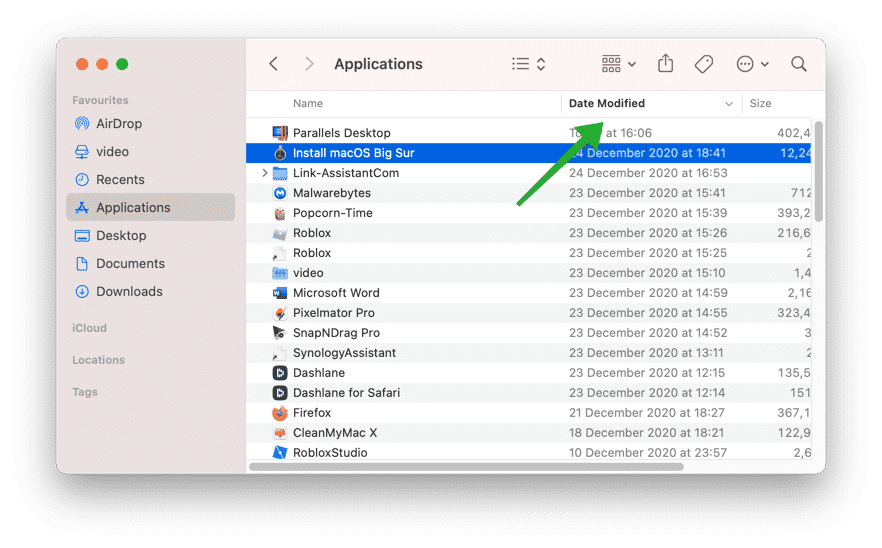 Select the app you may want to delete and drag it to the trash. However, it can be easier with CleanMyMac.
In CleanMyMac click on the Uninstaller. The uninstaller allows you to discover unused applications that take up a lot of disk space on your Mac faster.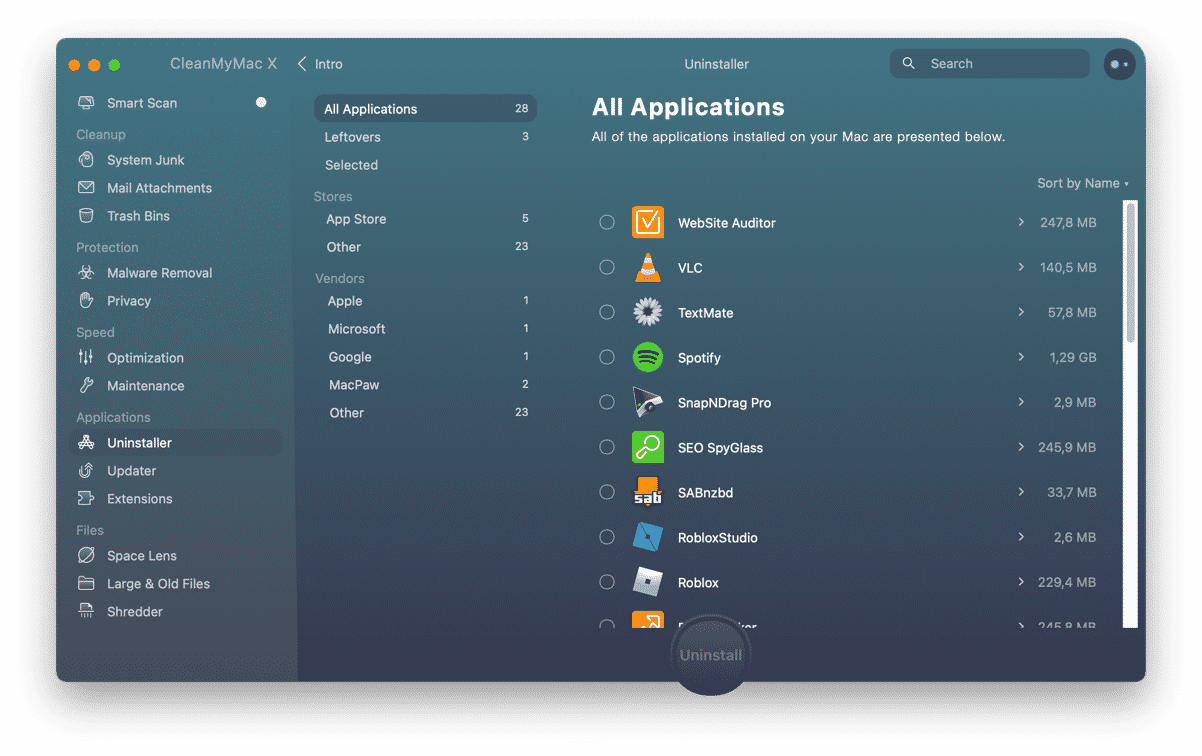 Messy desktop
If you are using your desktop as a file dump, it is high time for a cleanup. Not many people know this, but every icon on the desktop is in fact a small active window that your macOS needs to process. If there are a lot of icons, it's no wonder your Mac is slow.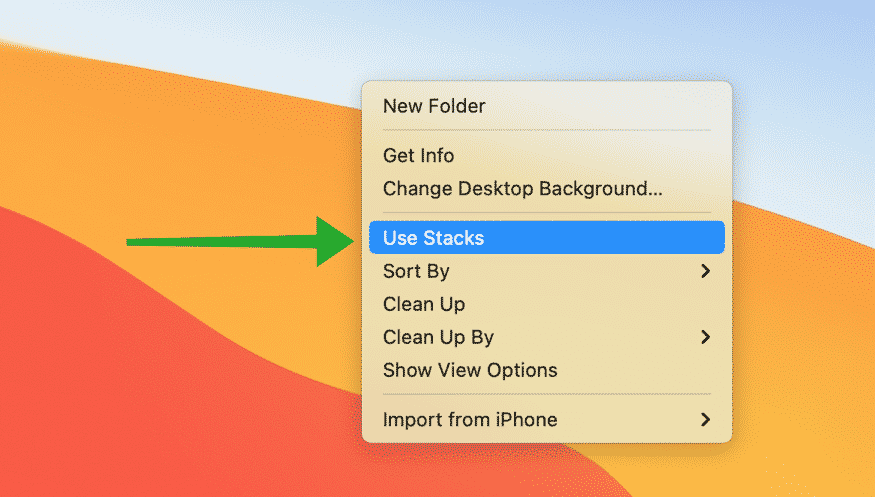 To make your Mac run faster, you can organize the files on your desktop into separate folders. Right-click on your desktop and select Use Stacks.
A slow browser on Mac
Most of us use our Macs online 90% of the time. In other words, if your browser is slow, your Mac will be slow, too. Even the fastest Mac can slow down with hundreds of open tabs and extensions.
Hidden add-ons, plug-ins, and extensions are often disguised as free software. You download something and the next moment you see weird search bars, pop-ups, and unwanted advertisements on your screen. Of course, there are legitimate extensions that expand what your browser can do, but each extension weighs on the speed of your Mac. And finally, such extensions can secretly collect your data, which you usually don't want, anyway.
Safari
Open the Safari browser. Click on Safari at the top left and open Preferences from the menu. Go to the Extensions tab. Search for any unwanted or unknown extensions, click on them and click Uninstall.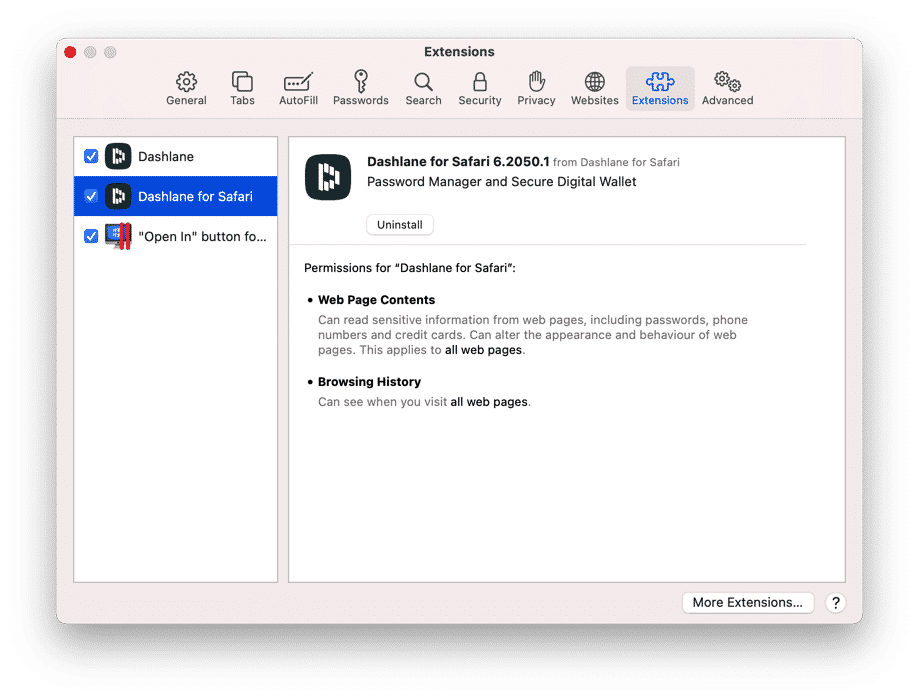 Other cached files
Cached files are temporary files that are distinguishable by system cache, user cache, and cached files created by applications on your Mac. You can delete cached files manually or automatically, both I will explain.
Open Finder. In the menu go to: Go, from the menu click Go to folder. In the window type: ~/Library/Caches
Select the cache you want to delete and drag it to the trash. But how do you know which one you want to delete?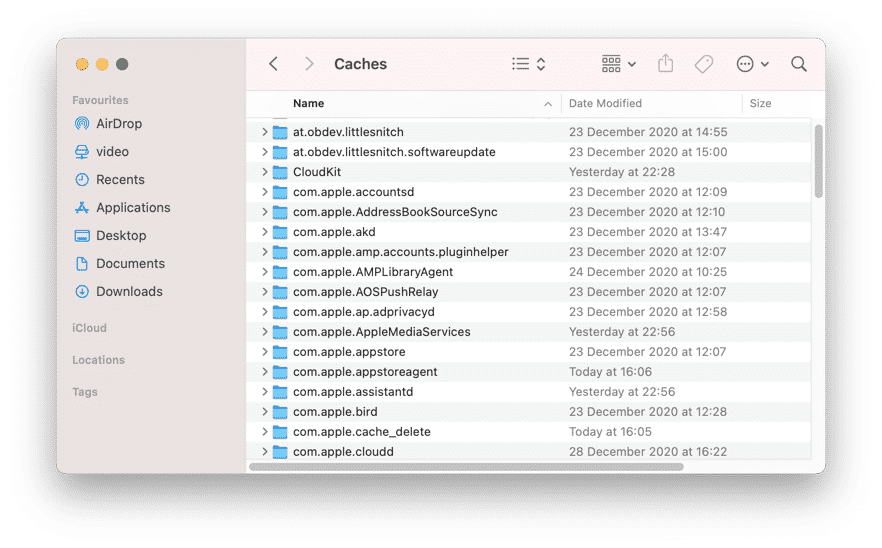 This is complicated because a cache specific to a Mac computer is created, so I cannot explain to you exactly what to remove. CleanMyMac can determine this based on the system, user and application found cache files.
If you followed the tip from the previous section and downloaded CleanMyMac X, you should be able to perform another trick that has proven to be quite effective on most Macs. My experience shows that it increases the performance of many programs.
You can run maintenance scripts on your Mac. This is a built-in task in MacOS to recycle certain settings and files to boost your Mac performance.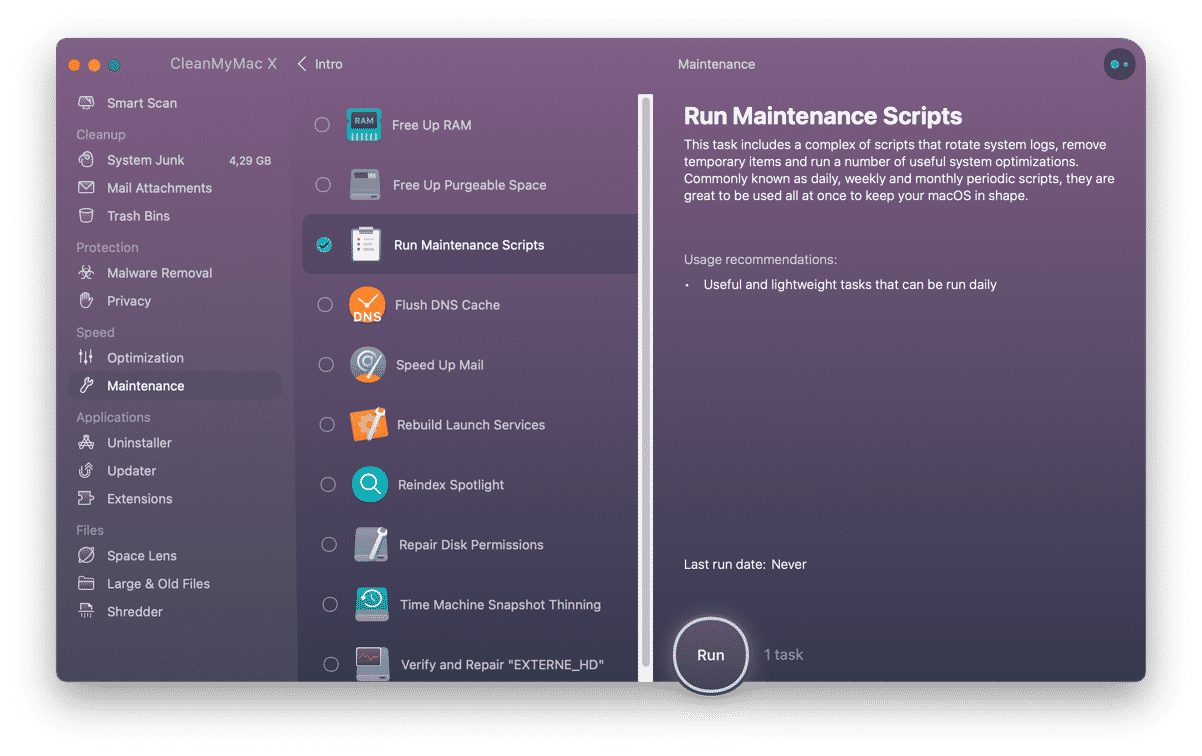 New user account
All your user files and applications can become a heavy burden for macOS over time. This is linked to your user account. It just contains too many caches, user logs, etc. Creating a new user account is then an option.
Although it sounds a bit radical, you can activate a new user profile. It's absolutely safe and it's a bit like starting a new (Mac) life. You will need to copy all necessary app files, such as Preferences, to the new user. As a result, your Mac can be much faster.
To create a new user account, click on the Apple icon () in the top left corner. Open System Preferences from the menu. Click on Users and Groups. Click on the lock to unlock the settings. Then click on the + icon at the bottom to add a new user account.
To transfer your important files from one account to another, you need to place them in the shared folder on your hard drive. To find them, open Finder and navigate to Go > Computer > Macintosh HD > Users. There you see the Shared folder. This is the shared folder to share files with other users.
Disable visual effects
If your Mac is a little older and has problems with visual effects, you can try turning these effects off to see if they affect the performance of your Mac.
Click on the Apple icon in the top left corner. Open System Preferences from the menu. Click on Dock and menu bar.
Disable the following effects by unchecking them:
Magnification
Moving symbol when opening apps
Show/hide dock automatically
Click on "Minimize windows in application icon" and change the Genie effect to Sliding Scale. The scale is a much simpler zoom and less cumbersome for the memory.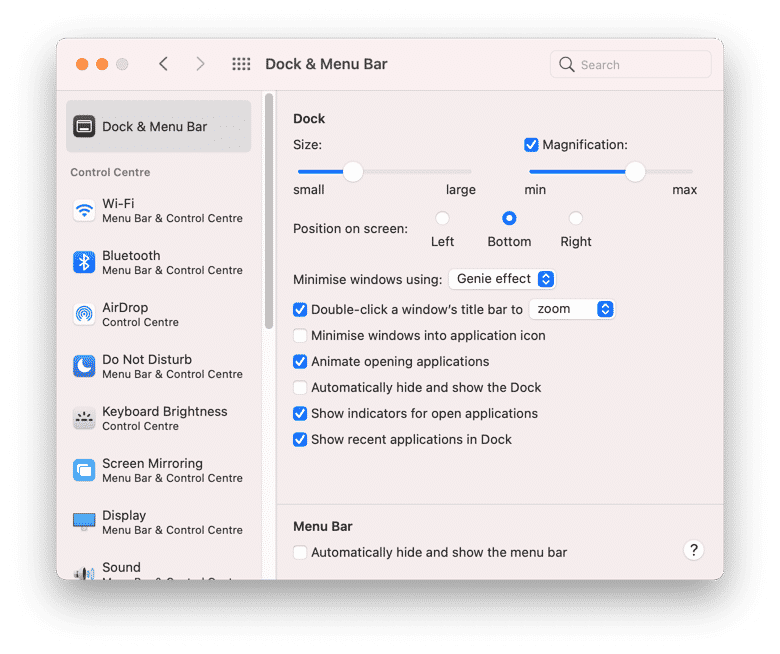 SMC reset
SMC stands for System Management Controller and manages a whole range of functions of your Mac: fans, lighting, power, system volume, and other parameters. Often SMC settings are changed and your Mac slows down. By resetting the SMC you can often solve simple problems.
SMC reset if you can remove the battery
Shut down your Mac completely, take out the battery. Press and hold the startup button, insert the battery. Press the start button again and start your Mac.
SMC reset if you cannot remove the battery
Shut down your Mac completely. Simultaneously press and hold the Shift + Control + Option keys and the On/Off key for at least 10 seconds. Release and press the Start button on your Mac again.
SMC reset for iMac, Mac Pro, and Mac mini
Shut down your Mac completely. Unplug the power cord and wait at least 15 seconds. Just plug it back in and restart your Mac.
Low RAM memory
RAM stands for Random Access Memory. This memory is like fuel for all your applications. This may be why you often get the message "Your system is out of application memory". One solution is to physically upgrade your RAM – a good idea if you don't have more than 4 GB of RAM. Another way is to free up RAM on your Mac.
You can free RAM with Terminal via a specific command or with CleanMyMac, directly with a simple click from the menu. I'll explain both.
Clear RAM with Terminal
Press the space bar and the command key at the same time (⌘). Spotlight now opening. Type in the search window: Terminal. Open Terminal.
In the Terminal window type: sudo purge
Enter your administrator password to release RAM in MacOS.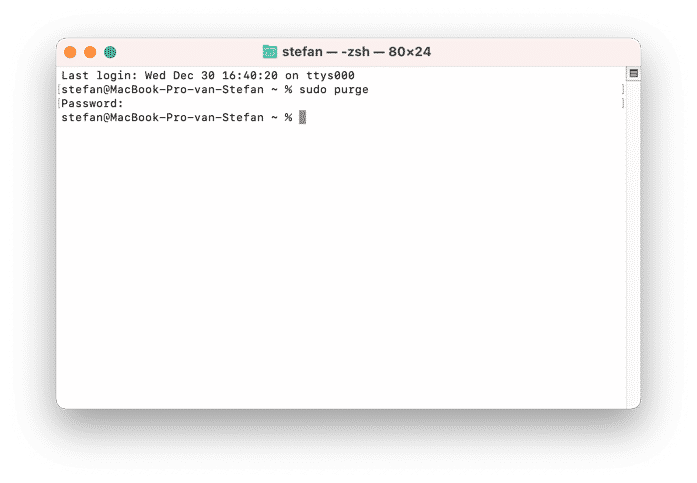 In CleanMyMac click on Free in the menu. You can also see how much RAM is still available in the quick menu.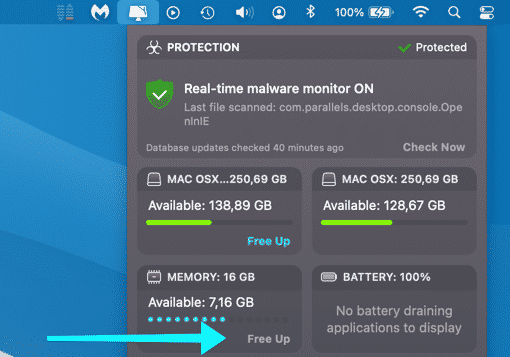 Slow keyboard response
An often reported delay that can seriously change your productivity. Sometimes, when you type, your keyboard freezes for a split second. This delay usually affects the Notes application and Chrome. The problem is said to be caused by outdated system caches that are responsible for keyboard performance.
Shut down your computer. Reboot your Mac. Press and hold the Shift key and release it when the login window appears.
You're in Safe Mode – take a note of your keyboard's response and restart your Mac in a normal way.
Enabling Safe Mode erases many unnecessary caches and repairs some software paths in your macOS. Your Mac should perform better if you've followed the steps correctly.
Mac slow asleep
If you don't use your Mac for a while, it will eventually go into sleep mode to save some energy. Just like people, some Macs are harder to wake up to than others – no matter which key you press on your screen, it's still black.
Normally sleep mode is activated after 3 hours of inactivity. You can extend this time by using a command in Terminal. The command changes the time from 3 to 24 hours.
Press the space bar and the command key at the same time (⌘). Spotlight now opening. Type in the search window: Terminal. Open Terminal.
In the Terminal window, type: sudo pmset -a standbydelay 86400
By default (if you want to go back to how it was): sudo pmset -a standbydelay 10800
Conflicting permissions
Files on your Mac have permissions that govern which applications and services access those files. Over time, permissions issues occur, causing your MacOS to slow down, freeze, or even crash.
macOS is able to address conflicting permissions through the Disk Utility program. Once in Disk Utility, select your Startup Disk and click on the Disk EHBO tab.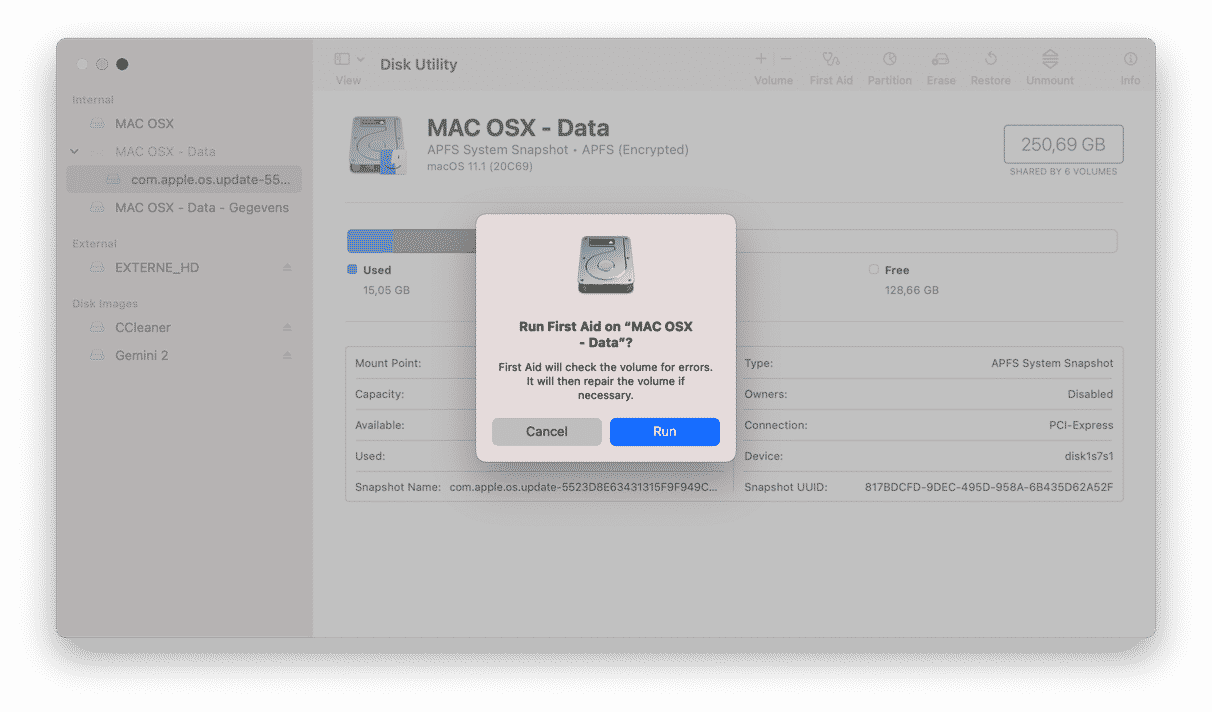 Now click on the Run button and then press Continue. Your Mac will then search your drive and find and fix the permissions so that the next time an application needs that file, your Mac can find it immediately.
Tidy up duplicate files
Every Mac has duplicate files, such as video or photos. The Downloads folder often contains duplicate files. I advise you to search the Downloads folder and check if there are any files there that you don't use anymore.
To easily detect duplicate files on your Mac, I recommend that you use Gemini.
Too many open windows
If you haven't erased it yet, the Finder is very demanding of the RAM memory. Unlike Windows, the windows in the Finder often overlap and go into the background. This applies to Preview, Mail and many other apps. So you're dealing with dozens of open windows without even knowing where they are.
This lesser-known trick can give you a lot of performance benefits in your Mac "Merge All Windows" works for both Finder and Preview. You can find it in the Windows menu in the top bar.
Click on Finder. Click window. Click on "Merge all windows".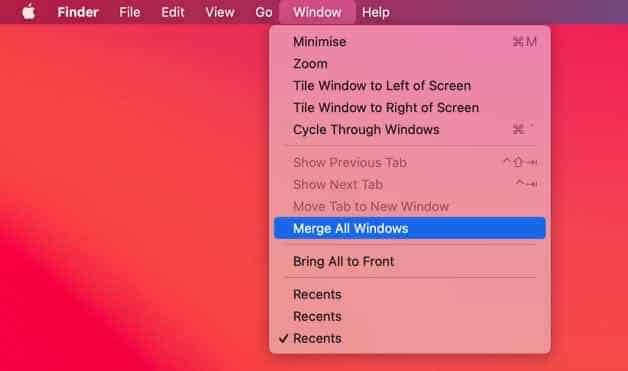 Too many saved photos
How many gigabytes of photos are on your disk? 5 GB, 10 GB, do you have any idea? That's exactly the point. We rarely bother to check how many photos we have collected over the years.
In any case, there will be more than you expect. This results in a slow Mac computer because your hard drive space quickly disappears.
It is recommended to move the Photos to Cloud services such as Dropbox, Google cloud, an external hard drive, at least no GBs of data on your Mac hard drive.
To move your photo files do the following. Close the Photos application. Open the Cloud or hard disk via Finder. Choose a new place to store the Photos, for example, create a new folder. Go to the location where the photo library is stored on your Mac, usually in Home Folder > Pictures.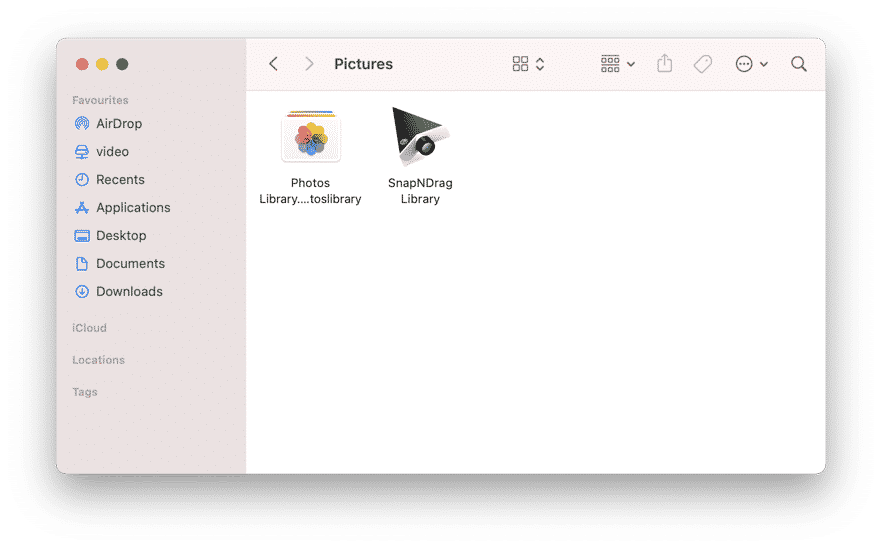 Drag and drop the folder of photo files to the new location on your external hard drive or cloud facility.
I hope this article has helped you speed up your Mac!